Academic Work is looking for a CEO to Digitalent Group
If you are an experienced business leader who wants to drive an ambitious company group towards growth in existing markets, and international expansion, this is an opportunity you should not miss!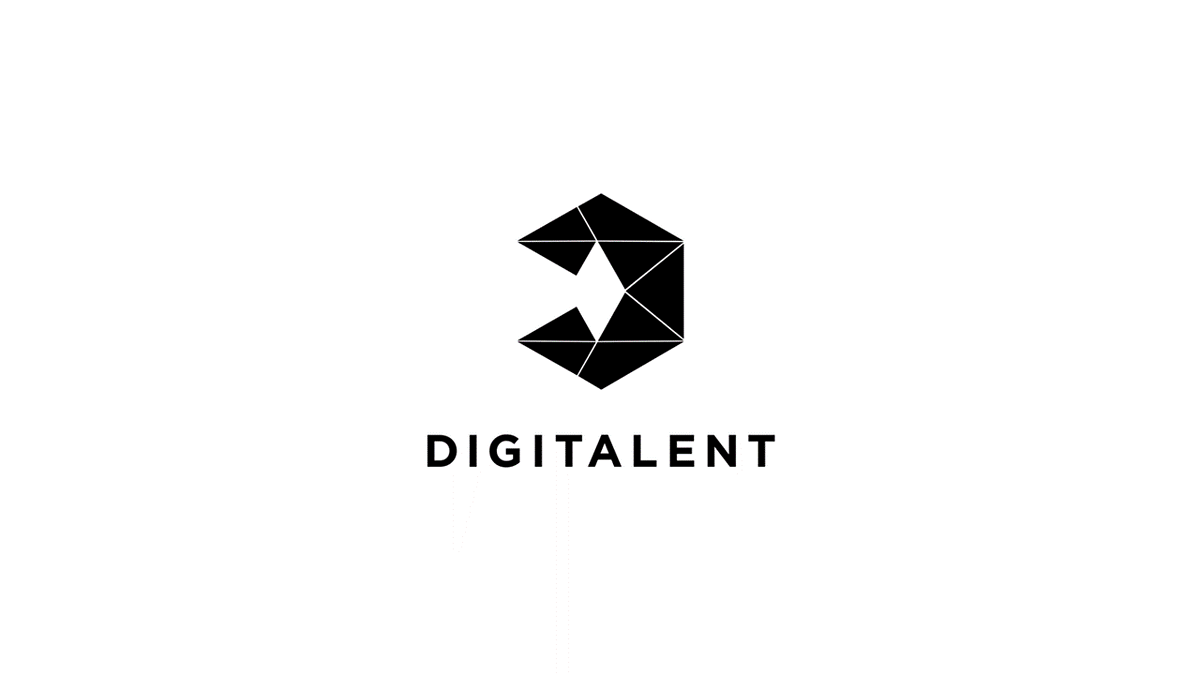 At Digitalent, part of AW Group, the core of our business is to help people grow. We build an environment where we thrive and develop together by sharing knowledge and supporting the person next to us. By joining Digitalent as the Chief Executive Officer, you will get a unique opportunity to lead the expansion on existing and international markets, creating a strategy to grow in a challenging business climate.
JOB DESCRIPTION
It all started in 2017, in a basement in Stockholm, Sweden, with an idea and a vision. As Digitalent grew, we developed products and services within multiple industries and with different scopes. Digitalent was ranked as the fastest-growing consultancy firm in Sweden, and at the end of 2019, we numbered 50 colleagues with high levels of engagement and a focus on making our clients and our business grow. As the new Group CEO, you will enable Digitalent in reaching these goals.
Our dream of expanding internationally came to fruition in 2020 with our first office outside of Sweden, and Digitalent Finland was launched! A new market with new exciting opportunities ahead. In Sweden, we entered more partnerships than ever. We refocused our strategy and adapted our operation to stay relevant in a challenging business climate. We are still committed to staying ahead of the industry and delivering quality over time.
We are now looking for an experienced business leader within IT/Tech consulting to take the role as Group CEO of Digitalent. Digitalent is now established in Sweden and Finland and you will lead and work closely with Managing Directors of each country, becoming a part of the AW Group management team. You will lead a rapidly expanding business, both within existing and international markets.
This is an opportunity to use your expertise and deep knowledge of the IT consultancy market to promote the development and growth of Digitalent Group. Both through organic growth in existing markets and by searching for merger and acquisition opportunities to further accommodate our aggressive growth plans and to expand into new markets.
You are offered:
To lead the journey of international expansion and growth of an innovative IT consultancy company
To coach and work together with an invested and engaged team of Managing Directors
Investment opportunities in Digitalent, and to be a part of making the growth and success of the company happen
To work at a company within AW Group, including great support to enable future success
JOB DUTIES
The CEO has the main responsibility that we have a clear strategy defining our winning aspirations, our playing field, how we differentiate ourselves, and our key success factors and core capabilities. You will lead and cooperate with an international team of Managing Directors and drive expansion and increase profitability through both acquisitions and organic growth.
Main responsibilities:
Drive local growth and international expansion through both organic growth and acquisitions
Lead and support the Managing Directors in building and growing profitable businesses with loyal and engaged coworkers 
Ensure relevant goals and ambitious targets within Digitalent Group
Follow-up and take actions on our KPI:s to reach the goals/targets
Ensure that the Digitalent Group implement best practice for reaching the goals
Ensure strong cooperation and communication within AW Group
Be a role model in living by our Core values & building the best place to work
Ensure succession within Digitalent Group
Together with the Managing Directors, evaluate and elaborate the business strategy and business plan for the Group
WE ARE LOOKING FOR
You understand the strategies and priorities of the business, both from a client delivery and an IT talent acquisition perspective, and you apply the knowledge to achieve objectives. You are result-oriented and convey a sense of urgency. Further, you pursue challenging goals and make achieving objectives and completing the job a top priority.
A key factor for success in this role is to create networks, continuously seeking ways to establish credibility and trust as well as developing new relationships or strengthen existing ones. You cooperate and communicate well with others, are an excellent team player who can lead through the Managing Directors.
In addition to this, you have:
Excellent track record of second-level management and experience from being part of the management team
Excellent track record in leading a business with IT talent acquisition as a key business priority
Experience from mergers and acquisitions of IT/Tech consultancy companies
Deep understanding of the IT consultancy business
Fluency in English, written and spoken alike
Academic degree
It is meriting if you have:
Worked with different cultures in an international setting
International management experience
Experience from working with the owner- or founder-led companies
OTHER INFORMATION
Place of employment: Stockholm or Espoo Start date: As agreed Extent: Full time
In this process Digitalent and AW Group are working together with AW Executive Search, if you have any questions please contact Recruitment Responsible: Emeli Bergenhag.

Our selection process is continuous and the advert may close before the recruitment process is completed if we have moved forward to the screening or interview phase.
ABOUT DIGITALENT
At Digitalent, we live by a simple motto – Leading Tech, Developing People. That is what we do, and why we exist. We bring together people with a technical edge and the ability to transform that edge into value for our clients, people who can help others to blossom and grow, and who also have a strong desire to do so themselves. At Digitalent, you will always be part of something bigger, a company and a network full of competence, desire, and compassion.
We are defined by our people. To that end, we are organized into groups based on different skills and expertise – we call these groups "crowds". Each crowd hosts a series of different workshops, presentations, or coding sessions, all with a focus on competence development and learning. We are accountable for the growth of our surroundings, and we strive to reach new levels together. We know that experience and knowledge are not stand-alone entities – when shared, they are multiplied.
As a company within the AW Group, Digitalent is a part of a strong and unique offering. Academic Work is the home of young professionals, AW Executive Search recruit executive managers on a permanent or interim basis, AW Academy educates IT competence through accelerated learning, and Digitalent has the technical experience and leadership skills to coach and guide them into productive and competent teams.
Read more about our journey and get to know our Digitalent team at www.digitalent.se/
Arbetsplats & kultur
Vi bryr oss om våra medarbetares välmående och strävar efter att skapa en hållbar och attraktiv arbetsplats. En bra balans mellan arbete och privatliv är en förutsättning för den arbetsglädje, stolthet och engagemang som vi tror krävs för att vi ska nå våra mål.
Om Novax AB
Novax är en långsiktig och aktiv partner för tillväxtbolag och ett ekosystem för människor och organisationer att växa inom. Genom att investera i, stötta och utveckla små och medelstora företag är vi med och bygger framgångsrika bolag och framtida ben för Axel Johnson.